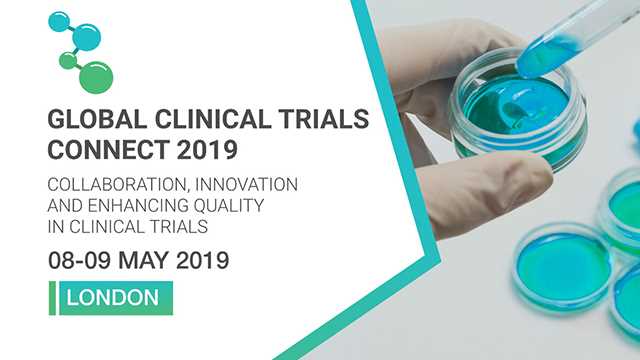 07 May

Global Clinical Trials Connect 2019
The  Global Clinical Trials Connect 2019 conference focuses on introducing pioneer technology, developing better patient engagement and collaborating strategies in clinical trials. With the right commitment and attention to detail, contract research organizations (CROs) and pharmaceutical companies can drive collaboration with greater efficiency. This conference will bring together the industry experts and leaders across pharmaceutical, biotechnological and CRO's for brainstorming on Case studies on innovation, collaboration and existing clinical data to headway the Clinical Trials process. Ethical considerations are given in this context and for this RBM are beginning to extend its concepts in Quality Risk Management; clinical trial predictive models are accumulated by enterprises, methodologies in trial design and many more.
It gives us a great pleasure to welcoming you to the Global Clinical Trials Connect 2019
Key Highlights
Real World Clinical Trial Strategies
Innovative trial designs
Partnership & Collaboration – Sponsors, CROs, Sites and External Vendors
Outsourcing strategies and models
Patient centric clinical trials
New innovations in Patient Recruitment planning and execution on a clinical trial
Electronic Clinical Outcome Assessment and Electronic Patient Reported Outcome
Streamlined IRT development process
Pharmacovigilance & Clinical Trials
Patient Recruitment and Site selection
Keeping the Patients Informed after the Trial – Post-Clinical Trial closed communities
How to future proof your clinical operations
Data Quality & Technology
Clinical Data Strategy & Analytics
Implementing Risk Based Monitoring
Streamlining R&D and lower costs in clinical trials
Adaptive Trial Model
Clinical Trial Auditing
Clinical Technology and Driving Innovation
Big-Data, IoT and Artificial Intelligence Technology in Clinical trials
Blockchain technology for improving clinical research quality
M-Health, Wearable and Consumer Technology
Klinar CRO will be attending to GCTC in May in London, come meet us..